About the Technimount System

Technimount products resolve mounting issues for medical equipment in ambulances and are industry compliant. The Technimount Team has years of experience in conception, design, and machining and has interacted with a large variety of medical equipment and medical products that pose a challenge to mount safely and effectively in ambulatory environments.
Specialty Vehicles has become a new partner of Technimount and we are proud to offer their unique products. We believe that they offer specialized solutions for specialty emergency vehicles that are unmatched in the industry today.
Please visit the following pages for more information:
Product Specifications
Product Benefits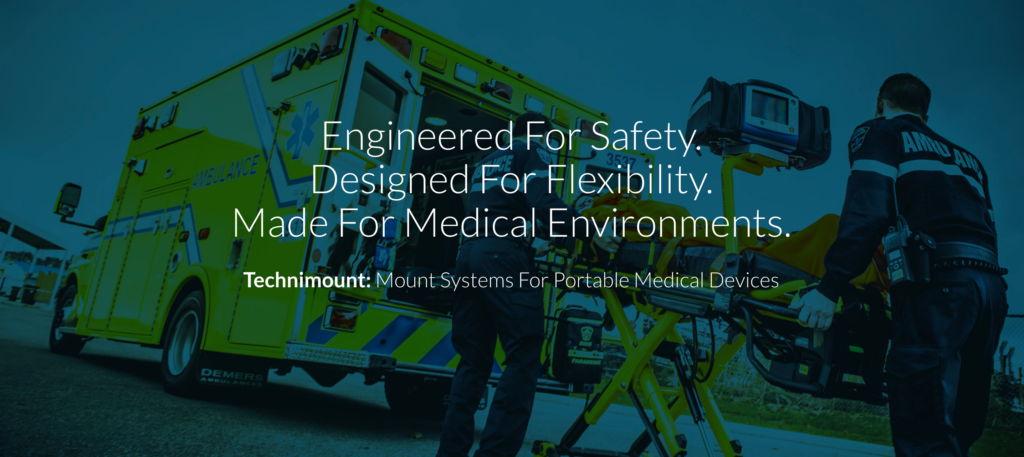 More about Technimount Systems
Technimount Systems Inc. manufacturers bracket mounting systems for portable medical devices. They offer the only mount solution on the market that fits on different brands of portable medical equipment for ambulances, stretchers and hospital environments. They are based in Quebec, Canada and have been in business since 2013.